Articles by category

: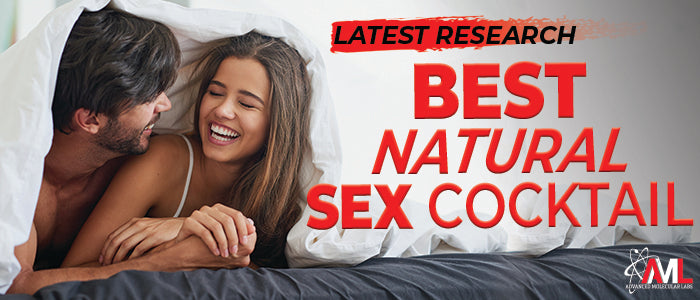 Best Natural Sex Cocktail
category: Energy, Health, Muscle Growth, Sex Cock-Tail, Strength
By Robert Schinetsky
LATEST RESEARCH
Quality, purity, and potency are terms emphasized both in pharmaceutical and nutraceutical applications. The reason for this is that, despite what we'd like to believe, not every company out there has the consumer's best interest at heart.
Yes, the majority of companies want to do right by the consumer and make a profit (that's the reason for keeping a business up and running after all). However, there are a few less than stellar companies out there who don't exactly deliver as advertised.
Over the years, there has been an increasing number of substandard products as well as outright falsified ones in both the pharmaceutical and dietary supplement industries. In fact, a study from the World Health Organization (WHO) in 2017 found that approximately 10% of medicines in developing countries were falsified or substandard.[1]
One class of products that is the most commonly incorrectly dosed are those geared towards male enhancement. The most common adulterant for sexual enhancement supplements is sildenafil (aka Viagra).
In fact, previous research from 2018 published in the highly-respected Journal of the American Medical Association (JAMA), found that of the 353 male enhancement supplements tested, 166 (47%!) were spiked with sildenafil.[2]
Newly published research in the International Journal of Pharmaceuticals found that (again) all products that were tested, which claimed to be "natural" or "herbal" remedies for male enhancement actually contained sildenafil.[3]
Even more alarming is the dosage contained in these falsified and adulterated products. The maximum recommended dose for sildenafil is 100mg per day; however, some of the tested products included ~200 mg sildenafil citrate, which is equivalent to 2-fold of the daily maximum dose.[3]
While higher doses of sildenafil have been used during instances when men may not respond to 100mg, other research has shown that 63% of men taking between 150–200mg experienced adverse reactions including headaches, facial flushing, visual disturbances, and GI distress.[4]
At this point, you might be thinking it would be better to simply go get the actual pharmaceutical. However, sildenafil is also one of the most commonly falsified pharmaceuticals around the world.[5,6]
With all this in mind, it makes sense to evaluate all options on the table. And, perhaps the best path to male enhancement isn't a quick-fix pill, but rather a precisely formulated cock-tail that brings together ingredients that support and fuel male performance from multiple fronts.
We've combed through the research and brought together the most beneficial supplements for natural male enhancement in AML SEX COCKTAIL.†
What's in AML Sex Cocktail?
L-Citrulline
L-Citrulline is an amino acid that converts to L-Arginine (the primary "fuel" for nitric oxide production).
What's more, L-Citrulline is more efficiently converted to L-arginine than regular L-arginine (and comes with considerably less GI distress at higher doses), and, thus, offers greater increases in nitric oxide production.
The reason this is important is that nitric oxide is recognized as the key molecule responsible for relaxation of penile smooth muscle. FYI, nitric oxide also increases vasodilation and blood flow…to ALL regions of the body.†
Previous research has found that L-citrulline was beneficial for improving blood vessel flexibility as well as erectile function and hardness.[7,8,9]†
Newly published research found that supplementation with L-arginine (6g/day for 3 months) significantly improved penile erectile function.[10]†
Seeing as L-citrulline is a superior option for increasing serum arginine levels (and therefore NO production), it is clearly a better choice for those seeking male enhancement.†
AML Sex Cock-Tail supplies a full 6,000mg L-Citrulline per full serving.
Polyphenols
Enhancing nitric oxide production can be accomplished in several different ways. The primary way is by elevating arginine concentrations in the blood (more "fuel" can thus be converted into nitric oxide).
However, just as you can only put so much gas in a tank before it starts to spill over, there's only so much citrulline the body can use at one time. Putting more in won't necessarily equal continually more output.
The good news is that there are other agents that can be utilized to further aid NO production and increase its bioavailability (meaning that it's more efficiently used by the body and not wasted).
One such class of "supporting actors" that naturally enhance NO production are polyphenols.
Polyphenols are a vast and diverse cast of plant compounds that are known to confer numerous beneficial health benefits, including increased NO production, blood glucose support, and cardiovascular support.†
It's also noteworthy that research finds that men with the highest dietary polyphenol intake have a significantly lower incidence of erectile dysfunction.[11,12] In fact, some studies find that consuming just 50 mg/day of flavonoids reduced the risk of erectile dysfunction by 32%.[13]†
AML Sex Cock-Tail contains three rich sources of polyphenols in:
Beet Root Extract (500mg)
Grape Skin Extract (100mg)
Pine Bark Extract (80mg)
Antioxidant Support
Oxidative stress results when there is an imbalance between reactive oxygen species (ROS) and the body's antioxidant defense systems. Left unchecked, oxidative stress can lead to cell and tissue injury, which can result in vascular dysfunction. Furthermore, increased levels of oxidative stress lead to[14]:
Vasoconstriction

Vascular remodeling

Inflammation

Fibrosis
Fortifying the body's antioxidant defense systems is essential to maintaining a healthy balance between ROS and antioxidants, and thus maintaining overall health & wellness.
Two of the most powerful antioxidant support supplements are
N-acetylcysteine (NAC)

Vitamin C
NAC is a more bioavailable form of the amino acid L-cysteine, and serves as the precursor to the body's "master antioxidant" -- glutathione.
Countless studies have been performed with NAC over the years and uncovered a number of benefits in regards to immune support, cardiovascular support, organ health, and nitric oxide production.†
NAC also enhances the bioavailability of nitric oxide in the body, and it serves as a precursor for the synthesis of hydrogen sulfide, which itself is a powerful vasodilator that increases healthy blood flow and enhances penile erection and sexual performance.[15,16]†
Recent animal studies have also highlighted some potential benefits of NAC in regards to maintaining penile length and erectile function by reducing fibrosis.[17]†
Vitamin C is an incredibly well-known antioxidant and free radical scavenger that is commonly used to support immune function. In addition to its cold season benefits, vitamin C also helps combat oxidative stress and support nitric oxide production, which benefits healthy blood flow.
Added Folic Acid
Folic acid is a precursor of tetrahydrobiopterin (BH4), which has been found to enhance NO bioavailability as well as systemic cGMP levels in healthy adults. cGMP is another important molecule involved in vasorelaxation and healthy blood flow.
High doses of folic acid have been found to support endothelial cells by reducing levels of homocysteine and increasing NO production.[18]
By combining Folic Acid with vitamin C and NAC, AML Sex Cock-Tail provides robust support for antioxidant defense, nitric oxide synthesis, and blood flow.†
Icariin
Sildenafil is far and away the most commonly utilized pharmaceutical for the treatment of erectile dysfunction and male enhancement.
It primarily works as an inhibitor of PDE-5 -- the primary phosphodiesterase (enzyme) that degrades cGMP and reduces blood flow in the corpus cavernosum and causes ED.[19]†
As we mentioned before, though, sildenafil is also one of the most commonly falsified products on the market.
Icariin is a natural constituent of plants that also possesses the ability to inhibit PDE-5.[20,21]†
With all of the other pro-erectile ingredients in AML Sex Cock-Tail, you may be wondering why the need to include icariin.†
Well, previous research appearing in the Journal Andrology compared sildenafil (50mg) alone or in combination with L-arginine (3,000mg) daily for eight weeks.[22]†
Researchers found that the combination of L-arginine + sildenafil was more effective than sildenafil alone for erectile dysfunction.[22]†
As we mentioned previously, L-citrulline is considerably more effective than L-arginine for raising blood levels of arginine. Therefore, it would stand to reason that the combination of a PDE-5 inhibitor + citrulline would be much more effective than a PDE-5 inhibitor + L-arginine.†
Takeaway
Advanced Molecular Labs SEX COCKTAIL™ is the most scientifically advanced natural sexual enhancement supplement ever created!†
For best results, drink 30-60 minutes before bedtime daily to support healthy vasodilation, blood flow and natural sexual enhancement.†
†These statements have not been evaluated by the U.S. Food and Drug Administration. This product is not intended to diagnose, treat, cure or prevent any disease.
© Published by Advanced Research Media, Inc., 2022
© Reprinted with permission from Advanced Research Media, Inc.
R
eferences
World Health Organization, 2017. A study on Public Health and Socio-economic Impact of Substandard and Falsified Medical Products.

Tucker J, Fischer T, Upjohn L, Mazzera D, Kumar M. Unapproved Pharmaceutical Ingredients Included in Dietary Supplements Associated With US Food and Drug Administration Warnings [published correction appears in JAMA Netw Open. 2018 Nov 2;1(7):e185765]. JAMA Netw Open. 2018;1(6):e183337. Published 2018 Oct 5. doi:10.1001/jamanetworkopen.2018.3337

Ho HMK, Xiong Z, Wong HY, Buanz A. The era of fake medicines: Investigating counterfeit medicinal products for erectile dysfunction disguised as herbal supplements. Int J Pharm. 2022 Apr 5;617:121592. doi: 10.1016/j.ijpharm.2022.121592. Epub 2022 Feb 16. PMID: 35182703.

G. McMahon. High dose sildenafil citrate as a salvage therapy for severe erectile dysfunction. Int. J. Impot. Res., 14 (6) (2002), pp. 533-538,

10.1038/sj.ijir.3900936

Yoshida, N.; Yuasa, M.; Sovannarith, T.; Dararth, E.; Keila, T.; Kiet, H.B.; Tsuboi, H.; Tanimoto, T.; Kimura, K. A Cross-Sectional Investigation for Verification of Globalization of Falsified Medicines in Cambodia, Indicated by Tablets of Sildenafil Citrate. Pharmacy 2019, 7, 111. https://doi.org/10.3390/pharmacy7030111

Sweileh, W.M. Substandard and falsified medical products: bibliometric analysis and mapping of scientific research. Global Health 17, 114 (2021).

https://doi.org/10.1186/s12992-021-00766-5

Short-term effects of l-citrulline supplementation on arterial stiffness in middle-aged men. Ochiai, Masayuki et al. (March 2012) International Journal of Cardiology, Volume 155, Issue 2, 257-261 doi: 10.1016/j.ijcard.2010.10.004

Luigi Cormio, Mario De Siati, Fabrizio Lorusso, Oscar Selvaggio, Lucia Mirabella, Francesca Sanguedolce, Giuseppe Carrieri. Oral L-Citrulline Supplementation Improves Erection Hardness in Men With Mild Erectile Dysfunction. January 2011. Urology. https://www.sciencedirect.com/science/article/pii/S0090429510016614

Shirai M, Hiramatsu I, Aoki Y, et al. Oral L-citrulline and Transresveratrol Supplementation Improves Erectile Function in Men With Phosphodiesterase 5 Inhibitors: A Randomized, Double-Blind, Placebo-Controlled Crossover Pilot Study. Sex Med 2018;6(4):291-296. doi:10.1016/j.esxm.2018.07.001

Menafra, D et al.

"Long-term high-dose L-arginine supplementation in patients with vasculogenic erectile dysfunction: a multicentre, double-blind, randomized, placebo-controlled clinical trial." Journal of endocrinological investigation vol. 45,5 (2022): 941-961. doi:10.1007/s40618-021-01704-3

Trebaticky B, Muchova J, Ziaran S, Bujdak P, Breza J, Durackova Z. Natural polyphenols improve erectile function and lipid profile in patients suffering from erectile dysfunction. Bratisl Lek Listy. 2019;120(12):941-944. doi: 10.4149/BLL_2019_158. PMID: 31855055.

Cassidy A, Franz M, Rimm EB. Dietary flavonoid intake and incidence of erectile dysfunction. Am J Clin Nutr. 2016;103(2):534-541. doi:10.3945/ajcn.115.122010

Russo GI, Broggi G, Cocci A, et al. Relationship between Dietary Patterns with Benign Prostatic Hyperplasia and Erectile Dysfunction: A Collaborative Review. Nutrients. 2021;13(11):4148. Published 2021 Nov 19. doi:10.3390/nu13114148

Rodriguez-Porcel, M., Chade, A. R., and Miller, J. D. (2017). Studies on Atherosclerosis. Oxidative Stress in Applied Basic Research and Clinical Practice, 1st Edn. Berlin: Springer. doi: 10.1007/978-1-4899-7693-2

Ezeriņa D, Takano Y, Hanaoka K, Urano Y, Dick TP. N-Acetyl Cysteine Functions as a Fast-Acting Antioxidant by Triggering Intracellular H2S and Sulfane Sulfur Production. Cell Chem Biol. 2018;25(4):447-459.e4. doi:10.1016/j.chembiol.2018.01.011

La, Vignera, S., Condorelli, R., Vicari, E., D'Agata, R. and Calogero, A.E. (2012). Physical Activity and Erectile Dysfunction in Middle

‐Aged Men. Journal of Andrology, 33: 154-161. doi:10.2164/jandrol.111.013649

Ma M, Wu CJ, Zhang P, et al. N-acetylcysteine maintains penile length and erectile function in bilateral cavernous nerve crush rat model by reducing penile fibrosis. Asian J Androl. 2021;23(2):215-221. doi:10.4103/aja.aja_17_20

Zhang, M., Wen, J., Wang, X., & Xiao, C. (2014). High

‑dose folic acid improves endothelial function by increasing tetrahydrobiopterin and decreasing homocysteine levels. Molecular Medicine Reports, 10, 1609-1613.

https://doi.org/10.3892/mmr.2014.2332

Corbin, J. Mechanisms of action of PDE5 inhibition in erectile dysfunction. Int J Impot Res 16, S4–S7 (2004). https://doi.org/10.1038/sj.ijir.3901205

Feng Jin, Qi-Hai Gong, Ya-Sha Xu, Li-Na Wang, Hai Jin, Fei Li, Li-Sheng Li, Yue-Ming Ma, Jing-Shan Shi, Icariin, a phoshphodiesterase-5 inhibitor, improves learning and memory in APP/PS1 transgenic mice by stimulation of NO/cGMP signalling, International Journal of Neuropsychopharmacology, Volume 17, Issue 6, June 2014, Pages 871–881,

https://doi.org/10.1017/S1461145713001533

Dell'Agli M, Galli GV, Dal Cero E, Belluti F, Matera R, Zironi E, Pagliuca G, Bosisio E. Potent inhibition of human phosphodiesterase-5 by icariin derivatives. J Nat Prod. 2008 Sep;71(9):1513-7. doi: 10.1021/np800049y. Epub 2008 Sep 9. PMID: 18778098.

El-Wakeel LM, Fouad FA, Saleem MD, Saber-Khalaf M. Efficacy and tolerability of sildenafil/l-arginine combination relative to sildenafil alone in patients with organic erectile dysfunction. Andrology. 2020 Jan;8(1):143-147. doi: 10.1111/andr.12671. Epub 2019 Jul 2. PMID: 31267684.