Articles by category

: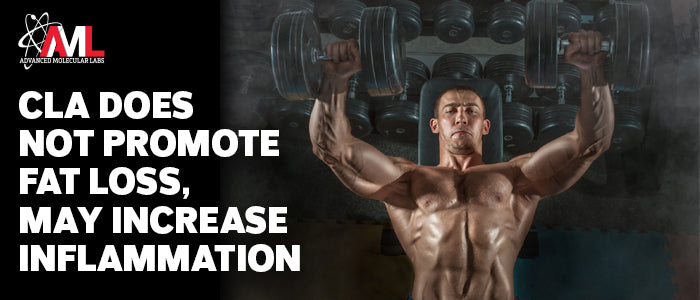 CLA Does Not Promote Fat Loss, May Increase Inflammation
Conjugated linoleic acid (CLA) is a popular supplement for promoting weight loss and increasing muscle mass, but its effectiveness remains controversial. CLA may promote muscle protein synthesis and improve blood sugar regulation. Alex Ribeiro from Londrina State University in Brazil, and co-workers, found that supplementing 3.2 grams per day of CLA for eight weeks during an endurance-training program had no effect on endurance, leg or trunk fat, or total body fat beyond the effects of endurance exercise alone. The study found that CLA has no effect on fat loss in obese women.
A review entitled "Effects of conjugated linoleic acid supplementation on serum C-reactive protein: A Systematic Review and meta-analysis of Randomized Controlled Trials" stated: "This meta-analysis suggests that CLA supplementation is associated with an increase in plasma CRP concentrations and a reduction in serum adiponectin concentrations, which indicates that CLA supplements have a pro-inflammatory effect." C-reactive protein (CRP) is a measure of inflammation in the body. High CRP is associated with a higher risk for cardiovascular disease. (International Journal Sports Nutrition Exercise Metabolism 26: 135-144, 2016; Cardiovascular Therapeutics, May 29, 2017)