Articles by category

: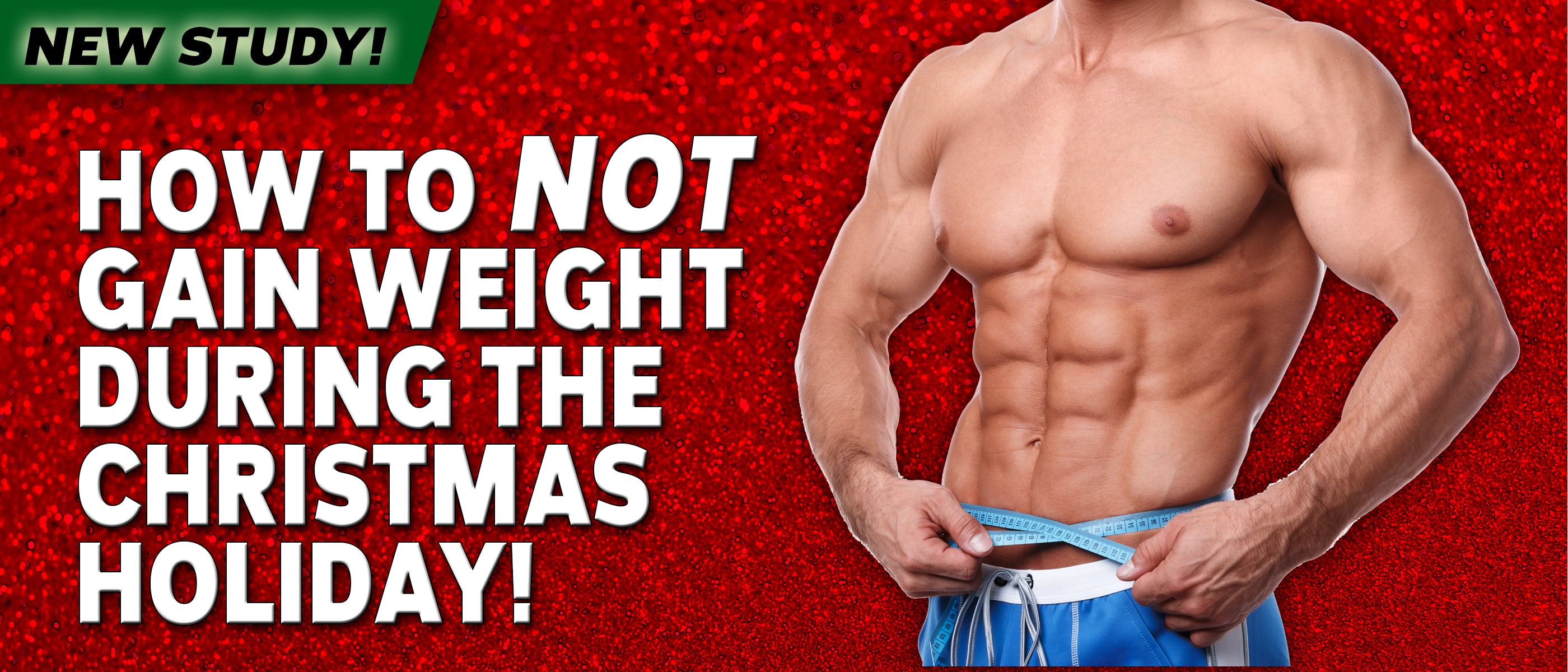 HOW TO NOT GAIN WEIGHT DURING THE CHRISTMAS HOLIDAY
December 21, 2018
-
Admin
By Steve Blechman
NEW STUDY!
A new study published in the British Medical Journal, December 10, 2018, published results of a randomized controlled trial on the effectiveness of a brief behavioral intervention to prevent weight gain over the Christmas holiday.
Intermittent fasting has become the latest diet craze! There are conflicting studies on intermittent fasting for weight loss. Intermittent fasting has become increasingly popular, but no long-term randomized clinical trials have evaluated its efficacy … until now! Recently, a yearlong study— the longest study to date— was published in prestigious journal JAMA Internal Medicine. Researchers studied 100 people and found that intermittent fasting did not produce greater adherence to weight loss or protection against heart disease than daily caloric restriction. Researchers found that the intermittent fasters had a harder time following the diets long-term and were more likely to drop out than daily calorie restrictors. This is the largest study to date on intermittent fasting and weight loss! The results of this randomized, large clinical trial found that alternate-day fasting did not produce superior weight loss, weight maintenance and indicators of cardiovascular disease risk. Weight loss and weight regain were similar between the diet groups.
Another most recent study (published November 23, 2018 in The American Journal of Clinical Nutrition) found that intermittent fasting was no more beneficial than caloric restriction, meaning that it was equivalent, not superior, for weight reduction and metabolic disease. This was a 50-week randomized controlled trial involving 150 obese, non-smoking participants. The study, referred as HELENA, is the largest investigation on intermittent fasting to date! The scientists were from the German Cancer Research Center (DKFZ) and Heidelberg University Hospital.
The scientists found that in conclusions, "Our results on the effects of the "5:2 diet" indicate that ICR [intermittent caloric restriction] may be equivalent but not superior to CCR [continuous calorie restriction] for weight reduction and prevention of metabolic diseases."
These two major studies in JAMA and The American Journal of Clinical Nutrition shows that followers of intermittent fasting may be disappointed by the long-term results. I have personally found and tried intermittent fasting to work well and easy to follow during the holiday season for the short term.
Everyone from well-known celebrities to everyday, average people are trying it and claiming it is successful. Caloric restriction and intermittent fasting have been practiced for decades. It has gained popularity due to a growing body of research. Over the years, this research has shown that intermittent fasting and calorie restriction can enhance weight loss, cognitive function and help prevent heart disease, cancer and diabetes. It can also slow down the aging process and enhance longevity, but most of the research has been done on mice and rhesus monkeys, and not humans. A study in the October 2018 British Medical Journal suggests a 24-hour, intermittent fasting regimen can lower the need for diabetic medication (BMJ Case Reports, 2018). Another most recent study, that appeared in JAMA showed for the first time the benefit of intermittent fasting for people with diabetes. (JAMA Network Open, 2018).
Intermittent fasting lowers blood insulin levels. Insulin is the fat-storage hormone. By inhibiting insulin, you inhibit fat storage and enhance lipolysis; oxidation of fat (fat burning) and promote the metabolic formation of ketone bodies as an energy source.
This has worked for me in the past extremely well, short term. I tried it last Christmas and is great for any holiday feast. I follow my 24-hour, seven-day, holiday intermittent fasting program (one meal per day) like this:
- For most of us, the Christmas celebrations will kick off on Thursday, December 21st, the biggest traveling day of the year, four days before Christmas Eve, and continue until New Year's Day. By trying intermittent fasting for seven days, you will be able to enjoy your holiday meals without the guilt and the stress of weight gain!
- On Sunday early evening, have an early dinner, 24 hours before your Christmas Eve feast. Before bed, I'll have my AML Thermo Heat Nighttime Fat Burner.®
- Monday morning, I wake up before I head to the gym. I have my AML Thermo Heat Fat Burner® an hour before I start my workout. I then do an hour of cardio to deplete muscle and liver glycogen stores. Glycogen is a form of carbohydrate that is broken down in the body into glucose during fasting and exercise. As little as one hour of high-intensity exercise can deplete your muscle glycogen stores. Fasting for 24 hours can also greatly reduce your muscle and liver glycogen stores. The body is dependent on fat as fuel source as well as ketones from the accelerated breakdown of fat. The approximate amount of glycogen stored by the liver is 100grams and glycogen stored by the muscles is approximately 500 grams. By depleting muscle and liver glycogen from my workout and incorporating 24 hours of intermittent fasting, it allows me to consume more carbohydrates for my Christmas Eve dinner without gaining weight!
- On Christmas Eve, you can eat all the foods you'd like. Christmas is a favorite holiday of many. There's no pressure. It's just a great evening with family and friends. You can eat all the seafood, pasta, breads, cheeses, meats, and your favorite piece of a pie a la mode, and of course, my vino – I love my red wine! For Christmas Day, our dinners are plentiful but reasonable. The holidays are for enjoying. So, enjoy!
-The following day, I resume my intermittent fast! I won't eat again until my dinner on Wednesday evening.
This has worked so well for me and I have recommended it to so many people. With people traveling, going to company parties and visiting friends and family, Christmas can be an overload with holiday cheat foods, and for many it can last several days. My program can help you stay on track and not gain weight! After the Christmas holidays, I recommend the low-carb Mediterranean Diet. It is the healthiest diet to stay on track for the new year.
Heart attacks occur when blood flow that delivers oxygen to the heart is cut off from a clot. This is more common during the holidays than at any other time. A new study published in the British Medical Journal by Swedish researchers has found that you're more likely to have a heart attack on Christmas Eve. Christmas Eve is the worst time for a heart attack, researchers found, with the risk rising at 40%! Most heart attacks occur at 10:00 p.m. on Christmas Eve. This was an observational study, analyzing the timing of 283,014 heart attacks from 1998 to 2013. This most recent study was published on December 12, 2018 in the British Medical Journal.
The causes of heart attack are more common during Christmas and the holidays. We don't know for sure the mechanisms or reasons why they happen. It could have to do with emotional stress, arguments over the diner table, such as family feuds or politics, excessive food intake and alcohol, anger, anxiety, sadness, grief or stress. Too much alcohol can cause what's called "Holiday Heart Syndrome," which can cause heart arrhythmia, atrial fibrillation after bouts of binge drinking even in healthy individuals. I know people who have gotten Holiday Heart Syndrome. It feels like a giant anxiety attack. People have been rushed to the hospital thinking they were having a heart attack. Enjoy red wine and cocktails, but just don't go overboard. During the holidays, people should chill out! Relax with family and friends. Eliminate stress and the holiday rush!
Cheers!
Have a Healthy & Happy Holiday Season!
Best,
Steve
References:
Mason Frances, Farley Amanda, Pallan Miranda, Sitch Alice, Easter Christina, Daley Amanda J et al. Effectiveness of a brief behavioural intervention to prevent weight gain over the Christmas holiday period: randomised controlled trial BMJ 2018; 363 :k4867
Ruth Schübel, Johanna Nattenmüller, Disorn Sookthai, Tobias Nonnenmacher, Mirja E Graf, Lena Riedl, Christopher L Schlett, Oyunbileg von Stackelberg, Theron Johnson, Diana Nabers, Romy Kirsten, Mario Kratz, Hans-Ulrich Kauczor, Cornelia M Ulrich, Rudolf Kaaks, Tilman Kühn; Effects of intermittent and continuous calorie restriction on body weight and metabolism over 50 wk: a randomized controlled trial, The American Journal of Clinical Nutrition, Volume 108, Issue 5, 1 November 2018, Pages 933–945, https://doi.org/10.1093/ajcn/nqy196
Suleiman Furmli, Rami Elmasry, Megan Ramos, Jason Fung. Therapeutic use of intermittent fasting for people with type 2 diabetes as an alternative to insulin. BMJ Case Reports, 2018; bcr-2017-221854 DOI: 10.1136/bcr-2017-221854.
Trepanowski JF, Kroeger CM, Barnosky A, Klempel MC, Bhutani S, Hoddy KK, Gabel K, Freels S, Rigdon J, Rood J, Ravussin E, Varady KA. Effect of Alternate-Day Fasting on Weight Loss, Weight Maintenance, and Cardioprotection Among Metabolically Healthy Obese AdultsA Randomized Clinical Trial. JAMA Intern Med.July 2017;177(7):930–938. doi:10.1001/jamainternmed.2017.0936
Mohammad Moman A, Karlsson Sofia, HaddadJonathan, Cederberg Björn, Jernberg Tomas, Lindahl Bertil et al. Christmas, national holidays, sport events, and time factors as triggers of acute myocardial infarction: SWEDEHEART observational study 1998-2013 BMJ December 12, 2018; 363 :k4811